Save Time In Pumping Oil With This Amazing Tool!
Does it take a long time to pump oil in your vehicle? 
Stay away from manual pumping and switch to this amazing Electric Oil Pump!

This submersible oil pump offers stable performance and is completely insulated and sealed! 

Designed with a thick stainless steel shell that will not deform, rust, or rot even when used a lot of times!
It is compact and portable that can easily fit inside the trunk of your car! 
Make machine maintenance easier and quicker by using this highly-reliable Electric Oil Pump!

Strong Power For Improved Efficiency!

It has strong power for improved efficiency!

Product Specifications:

Material: Stainless Steel
Size: 16cm x 9cm x 5cm
Weight: 351g - 356g
Color: Gold, Silver, White
Wire Length: 38mm
Voltage: 12v, 24v
Package Includes:
1 x Electric Oil Pump

It is the ultimate portable oil pump you need!
This incredible Electric Oil Pump will not leak oil or drop the pipe!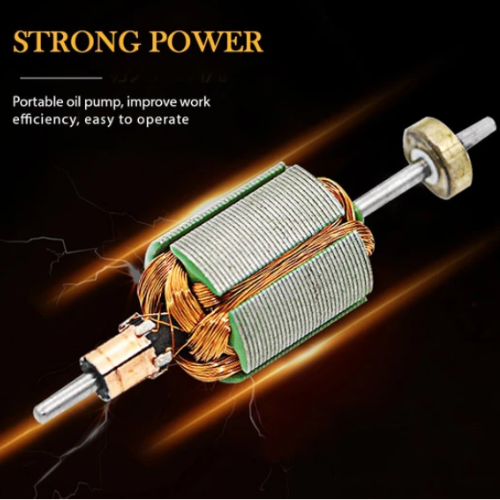 A multifunctional tool with a switch in a middle for easy operation!

The perfect solution for diesel and water systems for caravan, motor home, campervan, and marine applications!
The pump port diameter is 16mm and the wire is 3 meters long!

It has low noise and faster speed using a DC 12V direct current motor!

There is a stainless steel filter that makes the pumped out diesel oil or water clean!
This remarkable Electric Oil Pump is convenient for maintenance, disassembly, and replacement!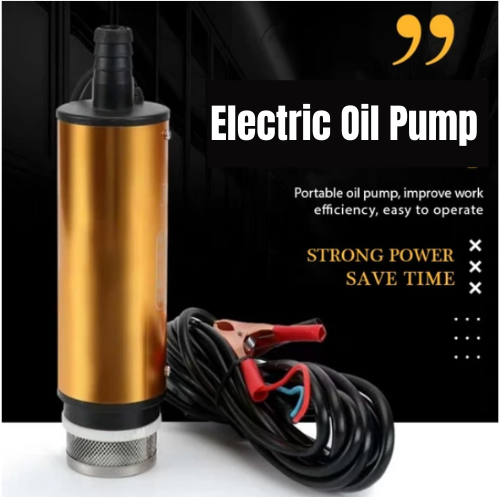 3 Buying Options, The More You Buy, The More You Save!
BUY 2 GET 1 FREE (2nd Option Below!)