Lifting Tool For Different Installation!

Are you having trouble installing doors or moving cabinets all by yourself?

This reliable Labor Saving Arm is the perfect tool for lifting, pressing, and tightening types of equipment with precision and control!
Suitable lifting tool for installing windows, doors, cabinets, storage systems, cold storage counters, ventilation systems, and more!

It is designed with patented technical solutions that will help you do the lifting by yourself!

With a lifting capacity of up to 100 kg that guarantees a wide range of applications!

Say goodbye to long hours of moving furniture and heavy equipment because you got the job done quickly with this amazing Labor Saving Arm!
Lifting Capacity Up To 100 kg!

Offers a lifting capacity of up to 100 kg!

Product Specifications: 
Material: Hardened Stainless Steel/Aluminum
Capacity: up to 100 kg = 260 lb
Operation Range (mm): 5-115
Standard Base (mm): 5 x 105 x 87
Optional Base (mm): 3 x 77 x 62
Weight: 0.5kg
Package Includes:
1 x Labor Saving Arm

Save labor fees by replacing two-man jobs with one person!

This indigenous Labor Saving Arm is your go-to tool for flooring and the construction of decks, porches, and frameworks!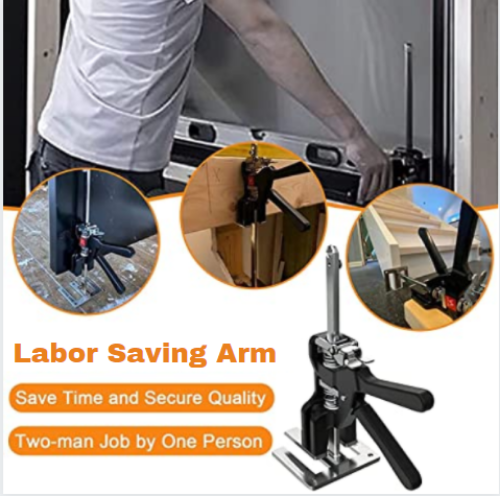 Effortlessly Saves Time And Money!

Effortlessly save time and money!

Made of hardened stainless steel and aluminum that ensures durability and long-wearing performance!

This innovative universal tool will inspire creativity, secures the quality and safety of the user!

The most reliable lifting tool you'll ever need in your toolbox!

Offers an impressive performance for an easy-to-use compact hand tool!

Skip the multiple traditional tools that you need to get the job done of lifting a door or any furniture with this remarkable Labor Saving Arm!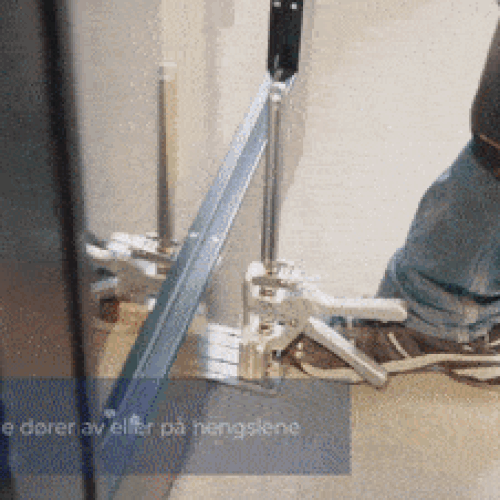 3 Buying Options, The More You Buy, The More You Save!
BEST VALUE! (2nd Option Below!)
How Long Does It Take To Ship?

We strive to provide you the best shopping experience and are working hard with sellers all over the world to get you great products at unbeatable prices! Due to our products coming from hundreds of sellers, our shipping is estimated to arrive at your doorstep within 14-21 Days.


How many Labor Saving Arm in one pack?

Each pack comes with one (1) Labor Saving Arm.

Material: Hardened Stainless Steel/Aluminum
Capacity: up to 100 kg = 260 lb
Operation Range (mm): 5-115
Standard Base (mm): 5 x 105 x 87
Optional Base (mm): 3 x 77 x 62
Weight: 0.5kg


What is Our Return Policy?

We want you to be completely satisfied with your purchase. If you're unhappy with the product, you can return the item within 30 days of receiving the item.




You can initiate a return using the contact us page to start a return ticket. Please include your order number and the reason for the return. We will either reship a new one, apply for credit, or refund you. We do our best to respond to all requests within 24 hours of receiving them.




At this time, Trending Deals does not refund, reimburse, cover or otherwise be responsible for any fees not paid to Trending Deals. This includes any customs taxes or VAT as well as any return shipping costs you may incur in the return process.